Creating a sales page can be a huge, daunting task.
Here's how my first one went, let me know if this sounds familiar:
I had no idea what to write, so I looked at my favorite business coach's sales page to try to figure out what she's doing – but I had no idea WHY she told specific stories, I couldn't figure out the goal of any of the sections or how it could be applied to what I was selling. It was hella confusing.
Then I opened my website, created a new page and sat there with question marks in my eyes as I tried to decipher my notes and magically turn them into sales page copy that was going to finally be my ticket to million dollar sales.
Turns out that trying to write and design your sales page at the same time is 1000x harder than chunking the work down into bite sized pieces.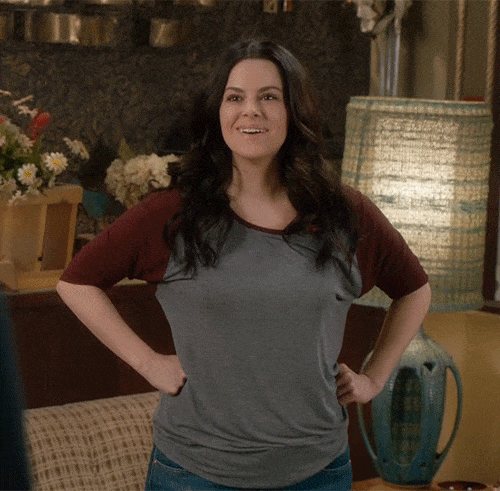 Since that very first day, I've created at least 100 sales pages for myself and my clients. I wouldn't have gotten through it if I hadn't created a process that keeps me organized and actually speeds up the work… and I'm going to share it with you.
Here's the breakdown of my 3-part sales page process:
Write → Design → Build
When you do it this way, it goes so much smoother and you won't end up screaming into a pillow in frustration.
Alright, let's break it down, shall we?
WRITE
Before I jump into the writing process, I always do the prep work first.
It's important to have a very clear idea of your offer and the transformation it provides. If you can't clearly communicate to your people WHY they need your offer, then they're not going to buy it.
You need to know what struggles they're going through and what it's going
to look like after they've solved the problem.
Here are some questions to think about:
How does their problem affect their daily lives?
What are they worrying about?
What does their life look like after this problem is solved?
What happens if they don't solve this problem?
Once I've done the prep work, I start actually writing my sales page using my T.S.C. Framework.
The T.S.C. Framework.
In the transformation part of the sales page, you want to emotionally connect with your reader and let them know that you understand their problem and the pain they're going through because you've either been there yourself or your clients have. You want to agitate the pain.
Next, you want to show them what's possible on the other side. What does it look like once that problem has been fixed? You want them to imagine the possibilities and this will naturally lead into…
Presenting your offer as the solution to their problem. You want to be very clear about how you help them achieve their goal. While you DO want to communicate everything that comes with the course, like video trainings, workbooks, etc., you want to spend a lot of time talking about the results they're going to experience. You want them to know why those things matter.
Here is everything that's in the Solution section of your sales page:
Mockup of the course
Features
Payment options
Bonuses
Money back guarantee
After you've connected with the reader and presented your offer as the solution, you're going to want to bring in the sale with the close.
In this section, you're going to help them make the decision to purchase your course. You want to let them know who the course is for, why they should buy from you, and why they should buy your course right now rather than putting it off. Remind them of the cost of not solving their problem.
You also want to jump into their shoes and brainstorm any questions or objections they might have about your offer. Are they worried about the time commitment? Experience level? What happens if they buy the course and don't like it? Answer all these questions in your FAQ section.
Pointers for writing better copy:
Write in your natural voice.
Forget about English class. No one wants to read anything that sounds like it was written in 1800 England. We want to hear your words. Your humor. The things you'd say if you were telling your BFF about your offer. So forget the buzzwords and try to loosen up a bit. And if you need to, record yourself talking and write your sales page based on that.
Ditch third person.
You want to talk directly to them. Replace the words he, she, it and they with YOU. This will help them feel like you're talking directly to them.
Use bullet points.
You want people to read your sales page but in all honesty, most people don't read the whole thing. But the more you can get them to read, the better. One of the ways to do that is to avoid large chunks of text because no one wants to read that. Even me and I love sales pages. Fix this by using bullet points where possible.
Stay tuned for Part Two where I'll be sharing the next two steps of the sales page process → design & build.